News broke yesterday of Fond du Lac's Travis Diener becoming an Italian citizen. The former Marquette star has been playing professionally in Sassari Italy for the last three years and this move may have come as a surprise to some, it may allow Diener to represent Italy on their national team.
I caught up with Travis today for a Q & A on the situation.....
InsideTheAL:
You have made big news not just in Italy, but all over Europe, by becoming an Italian citizen. Why did you do it and what kind of process did you have to follow?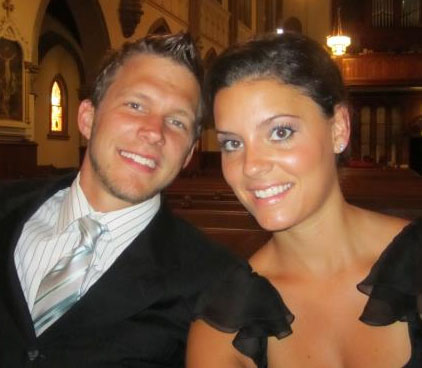 Travis Diener:
My wife has family living in southern Italy. She is the reason I was able to receive Italian citizenship. She first had to receive her citizenship and then I was able to apply for mine. You fill out documents and sign a bunch of things but in the end it was a pretty easy process for me. The day before I received my passport, I had to go in front of the mayor and take an oath.
InsideTheAL:
How does the citizenship work? Do you have dual citizenship with both the USA and Italy?
Travis Diener:
Yes, I have dual citizenship. Two passports
InsideTheAL:
With you now being able to compete for Italy's National Team, what does that mean for you? Does the national team pay their players or is this for the love of the game?
Travis Diener:
It means that I could possibly compete in European Championships, World Championships, and the Olympics. There is no compensation for these events.
InsideTheAL:
With the help of Google Translate, I have been reading up on the feedback and response of the Italian people. Some feel it is not right that an American play for the National Team, some feel it is great. Did you realize this move would create so much controversy?
Travis Diener:
I guess I realized that some people might find it difficult to accept that an American could possibly play for the National Team. I understand that not every decision will be accepted but this is something that has happened in other countries with other players as well as in Italy. I am not the first. The feedback has been mostly supportive so I don't really worry to much about the negative things people have to say.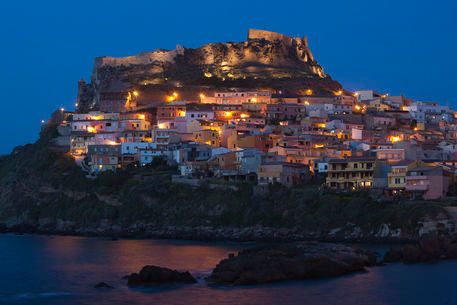 InsideTheAL:
Among the people supporting you, I saw a few different comments where the people of Sassari refer to you as "one of their own". What is it about that city that really connects with you?
Travis Diener:
The people have treated my family and I like we have been here for our whole lifetime. From Day 1 they have been extremely friendly and supportive. One of the main reasons I continue to come back here is how the people have treated us. This is a special place.
InsideTheAL:
The three years you have played in Sassari, your cousin Drake has played with you for two - what has that meant to you?
Travis Diener:
The last 2 years with Drake have been wonderful. He has been my best friend since we were very young. To live next door to him and watch his son and my daughter interact is great. Living this far away from home can be challenging at times so to have someone to go through that with is a blessing.
InsideTheAL:
Speaking of Drake, I did see one of Dinamo's opposing team's fans refer to you as "the little cousin". It reminded me of the days when DePaul students had the shirts, "Our Diener's Bigger". How often do you remind Drake that you were 6-2 against him while he was at DePaul in your career?
Travis Diener:
The topic doesn't come up very often. I don't really need to pour salt into that wound. He still closely follows Depaul and as you know, I stay very informed on what happens at Marquette. I am just glad that we are teammates again so we don't have to play against each other anymore.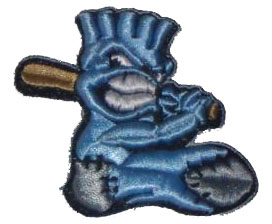 InsideTheAL:
Now that you are an Italian citizen, will the Italian National Soccer team become your favorite sports team or will your heart always remain with the Press Box Blue Sox?
Travis Diener:
I am not a big soccer fan but even if I was my heart always remains with the Press Box Blue Sox!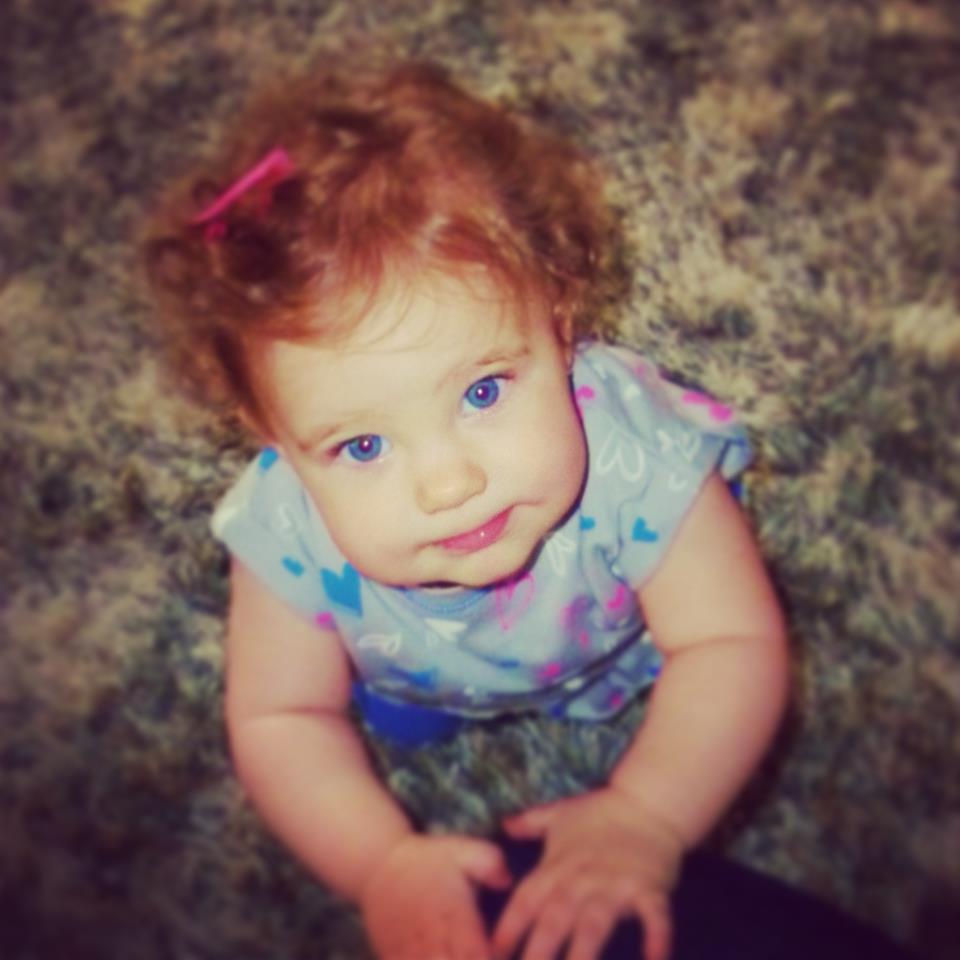 InsideTheAL:
Not long ago you and Rosie welcomed your daughter Karina to the Diener family. How is life as a dad?
Travis Diener:
Being a father is something that words can't describe. From the moment Karina was born each minute spent with her is special. It is easily the greatest thing that has happened to me in my life.
InsideTheAL:
Have you thought about taking another shot at the NBA or are you content with playing in Italy for the rest of your career?
Travis Diener:
Yes, It is something have thought about more this year than any other. I am very happy overseas. I think the European game fits me very well however the NBA is where the best players in the world are. I am looking forward to a very entertaining summer to see what kinds of offers will come. I think I had a very productive season and look forward to seeing where my next step will be.
InsideTheAL:
With your added work with the Italian National Team you will be quite busy, when will be the next time you will be back in Fondy?
Travis Diener:
This summer could be a busy one but I plan to come back to the States on Saturday. I will some time to relax and recover from a long season and then get ready to go back and compete.
Best of luck to Travis, his wife and daughter from all of us here at BrewCityBall.com and InsideTheAL.com!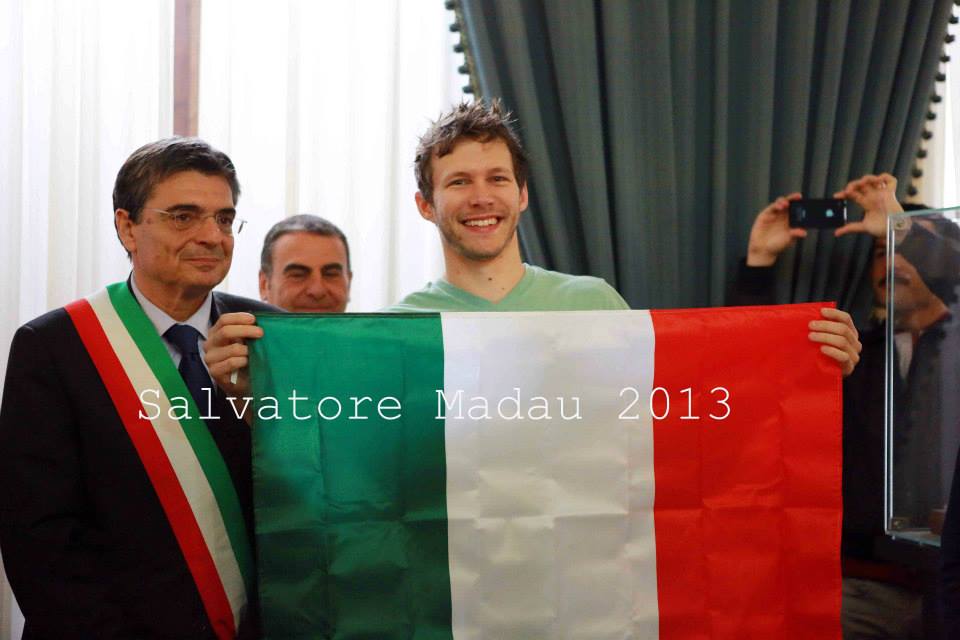 Here is a link to a video in Italy where Travis reads in Italian and answers some questions:
http://www.videolina.it/video/serviz...ro-presto.html