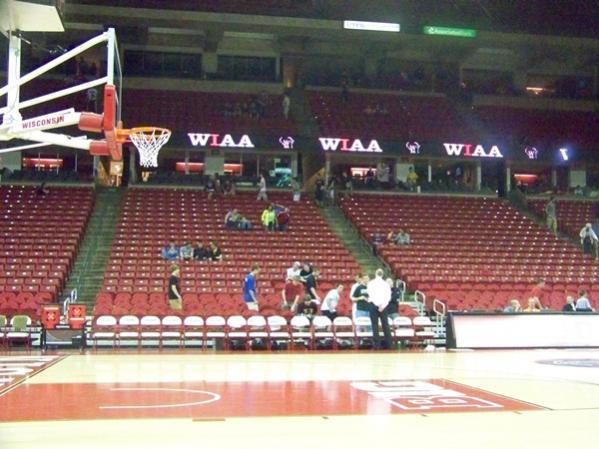 MADISON
- The line outside the Kohl Center stretched almost to the main sidewalk around 5:45 p.m. Friday. everyone eager to get in the building to watch two of the most exciting games, the Division 1 games, that started at 6:35 p.m.
Out of the four teams in tonight's field, only
Germantown
doesn't have a state title. They would love to put the overrrated talk to rest by beating
Madison Memorial
.
It should be easy for the Warhawks, especially since they're the team that's doing the hunting. There's no doubt that the No. 1 team is taking no prisoners. If they win their first semifinal game, they will possibly meet their match in
Milwaukee King
, a favorite to win the second semifinal game against
Oshkosh North
.
If both teams advance to Saturday's championship game, that would be a treat to see. There will be lots of action on the court because both teams imposed their will on opponents by pressing and squeezing whatever drop of sweat they had left.
Just imagine seeing two teams in the finals clad in blue and gold. It doesn't matter because the winner will of course be a blue and gold team, but the gold ball that symbolizes the champion is what all four teams are chasing.