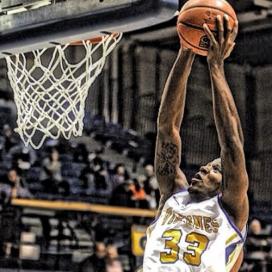 Milwaukee has been looking for a game changer, and according to sources, it looks like they've found their man. PantherU has confirmed that a big piece of the puzzle could be bringing his talents to Bradford Beach this summer, as Vincennes CC sophomore Deshawn Delaney has an offer from Milwaukee among others. We're told that Milwaukee has made Delaney one of their top priorities in the spring recruiting season.
Delaney, originally from Carver Military Academy in Chicago, played this season at Vincennes, leading the Trailblazers along with Darius Carter Jr. to a fourth-place finish at the NJCAA National Championship Tournament this month. Delaney scored 15.8 ppg, pulled down 8.1 rpg, dished out 2.4 apg, blocked 62 shots and shot 51.4% from the field in 2012-13. In his final game at the NJCAA Final Four, Delaney scored 23 points and was 10-14 from the field.
Delaney is, as one observer has said, "The Truth." PantherU can only assume this means he and Milwaukee Basketball are the perfect match, as the Panthers are looking for a star that fits Delaney's description. He plays the three, but is versatile enough that he can play multiple positions - a shooting guard in a big lineup or even an undersized power forward when the Panthers want to begin running the floor with a smaller lineup a la Florida Gulf Coast.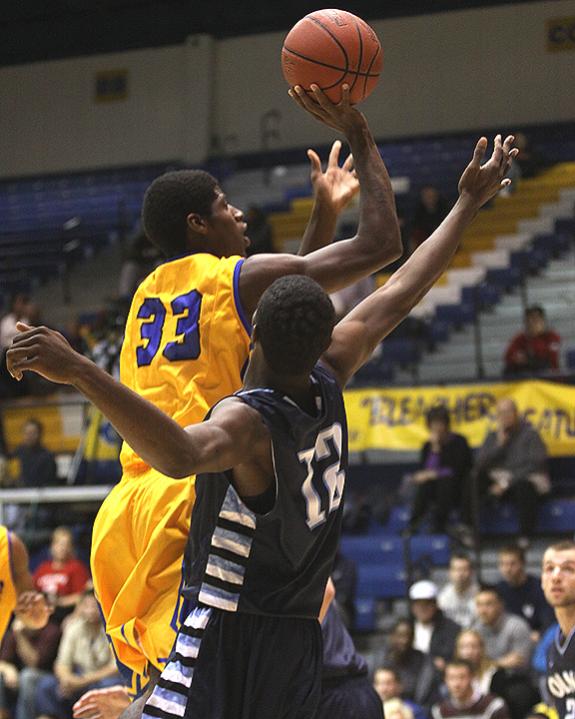 Delaney is a three who can play multiple positions on the floor. He is a pure scorer, putting up big numbers with ease. He has an outstanding vertical game that allows him to drop slams, get blocks and pull down a ton of rebounds for a player of his size. He is particularly adept at altering his shot following contact.
The fact that Steve McWhorter, who utterly dominated other point guards in practice this season, is coming off his automatic transfer redshirt should help the Panthers in recruiting Delaney - we've been told that the Panthers very well could have the makings of an all-star backcourt with Delaney, McWhorter, and Trinson White running the show for the next two seasons, and the Panthers would not be done with the 2013 class at that - more firepower could be joining an already stacked 2013 class.
Life is definitely looking good in Milwaukee if they can get Delaney to commit; the incoming class would allow Jordan "Jay-O" Aaron and a healthy Thierno "Bobo" Niang to take complementary roles - Bobo could become a full-time backup point guard, and Jordan Aaron could move to a more natural shooting guard role.
Add in the further development of JJ Panoske - who really bloomed once he moved into the top of the rotation - and Matthew Tiby, who is a bull in the china shop and a banger down low, and Milwaukee all of a sudden has the makings of a team built to win in 2013-14 and 2014-15 in a big way.
Want to discuss Deshawn Delaney? We just started a
forum topic
just for him.